Mid-South - Life 6-0, Lindenwood Sparkles
Mid-South - Life 6-0, Lindenwood Sparkles
Life University finished off their Mid-South season with a 6-0 record after defeating Davenport 45-11 Saturday.
Life v Davenport photos Steven Zomberg. Lindenwood v Clemson photos Lorrie Macy.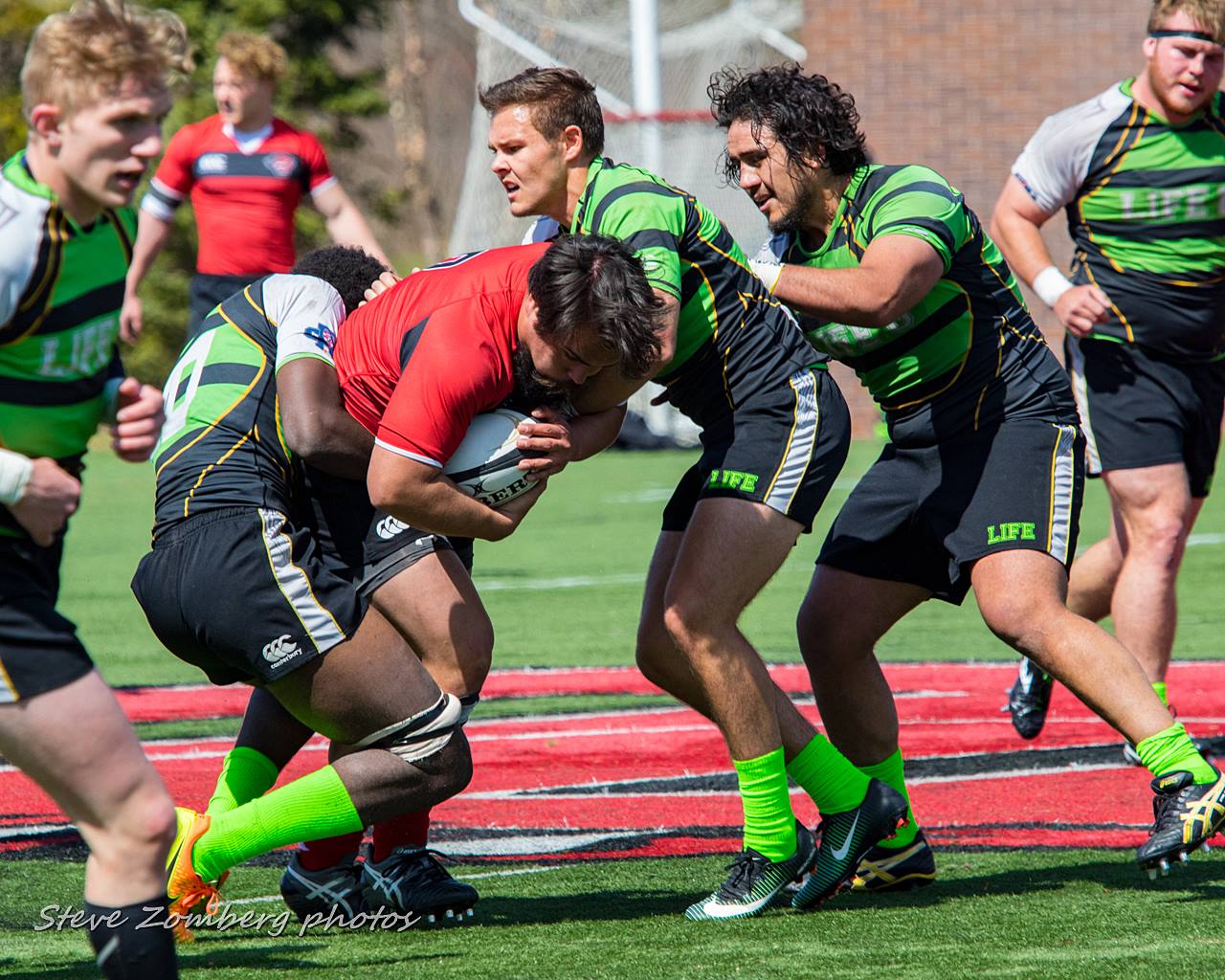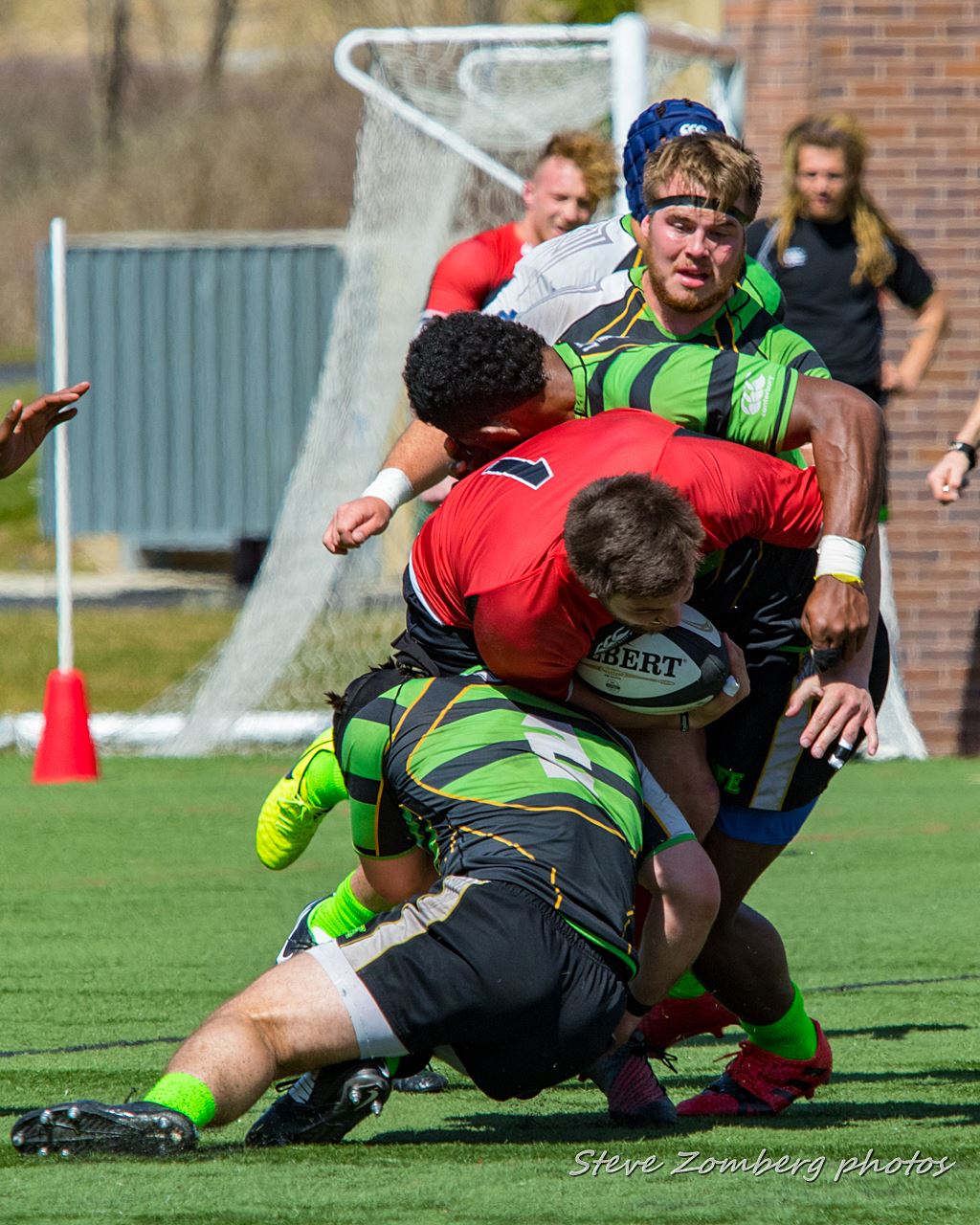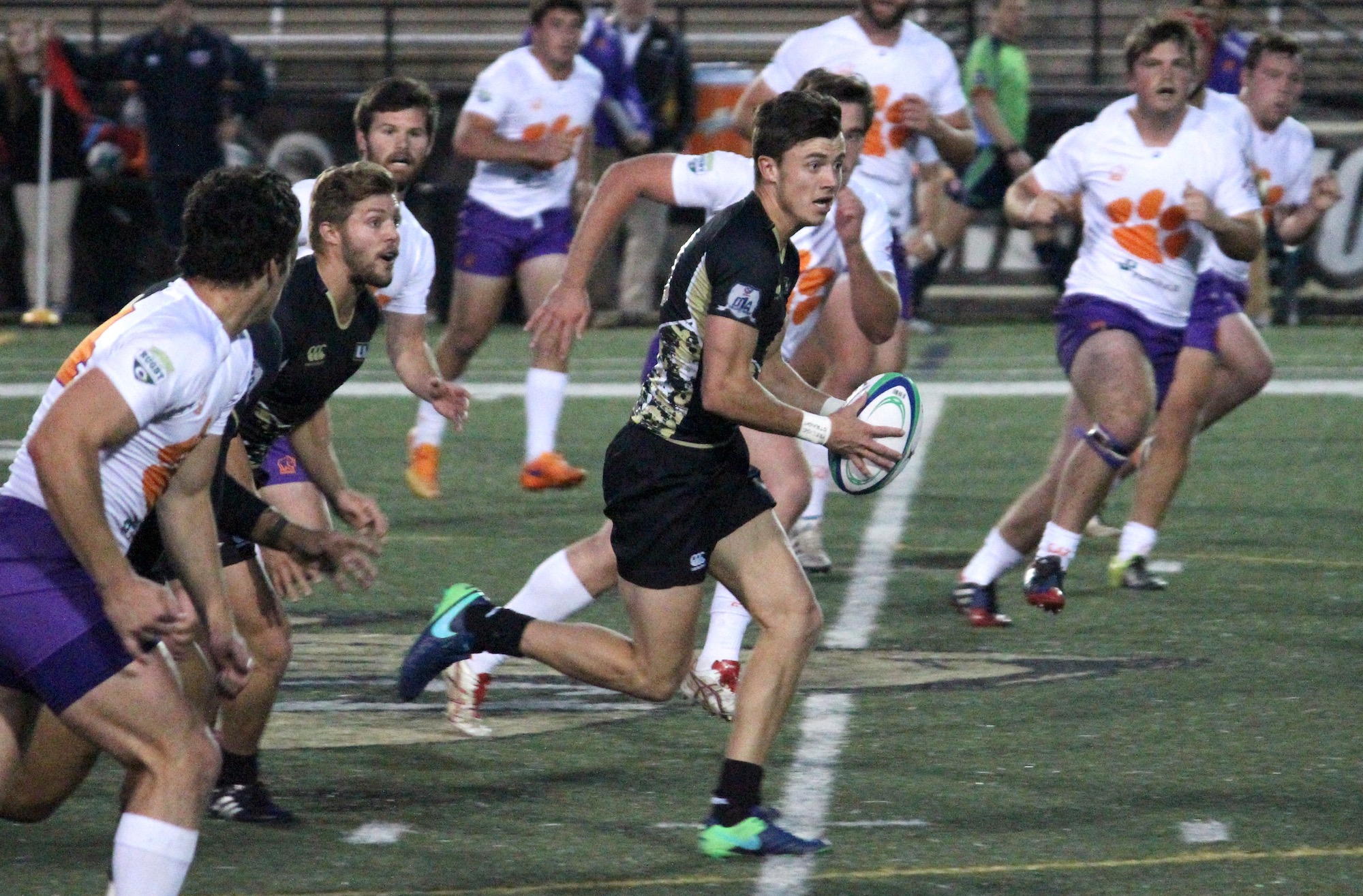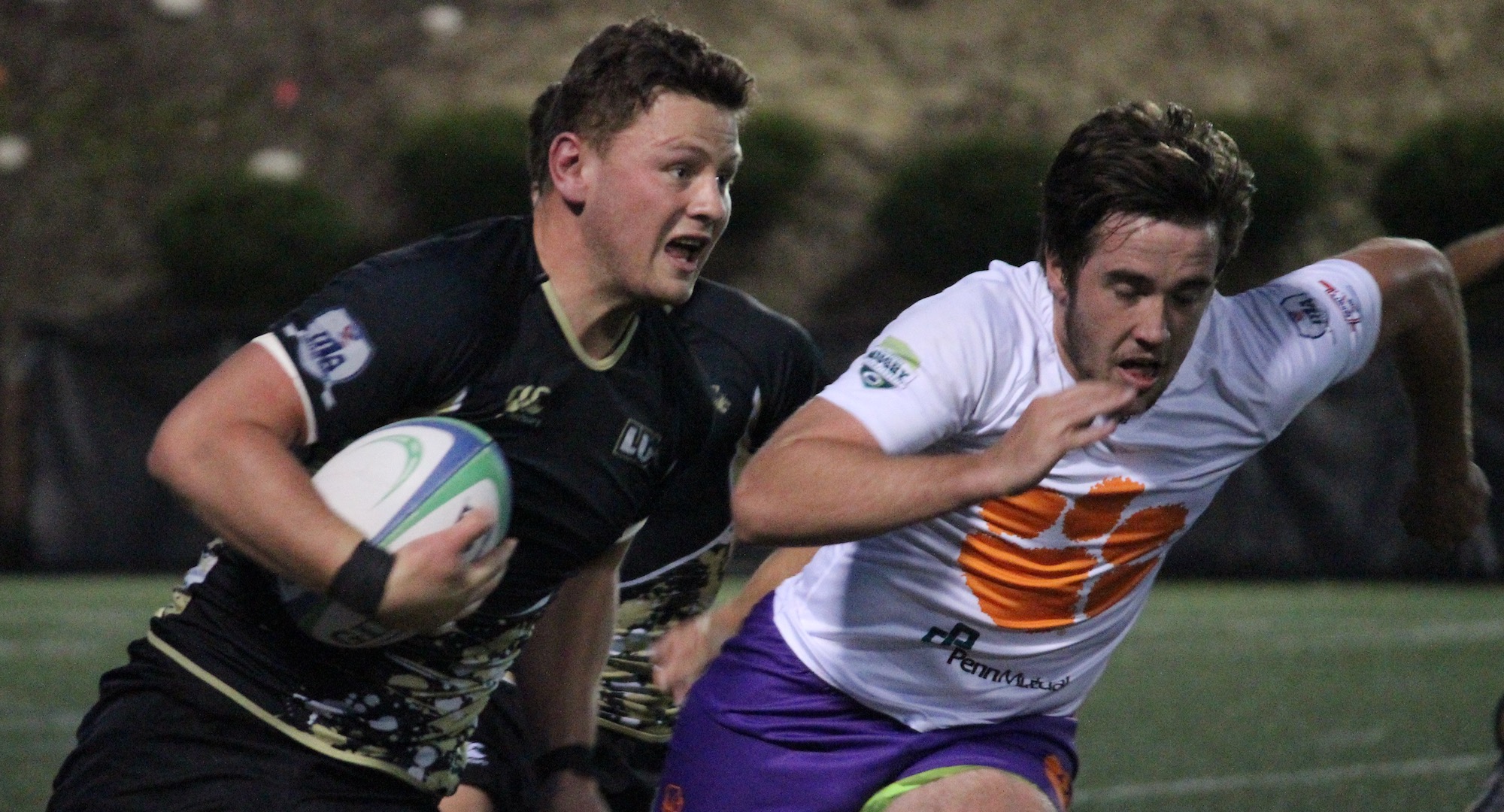 Davenport hung tough for a while but it's been a difficult spring for th Panthers, and they drop to 0-5. Running Eagles freshman Justin Johnson got Life on the board early with a try, converted by Sam Cowley. Davenport replied with a penalty but thn LIfe's Duncan Van Schalkwyk scored (try converted). Davenport answered with another penalty, and the game was 14-6 at halftime.
In the second half, freshman Jamie Berrisford kept the offense rolling with a try to give the Running Eagles a 21-6 lead. Davenport inched closer with their first try, but tries from Harley Wheeler, Nike Roberts, Alex McDonald, and Zander Van Schalkwyk - two of those converted by Cowley, finished it off.
For the season, Life averaged over 44 points pr game and allowed 9 points per game. Davenport has one more game left, against Lindenwood.
For their part, Lindenwood hammered Clemson 71-5 on Senior Night to move to 2-2-1 in the conference.
Tries from Deion Mikesell, Tshuma Lungi, Lorenzo Thomas, and Wesley White helped put Lindenwood up 31-0 at halftime. Michael Baska, Mikesell, Jack Huckstepp, Chris Schoeman, and White, with two from Ashley Harrop, finished it off. Tshuma logged 16 points, and Lindenwood finished on the gallop, scoring three tries in the final five minutes.
"It was a great game," said Schoeman, who was a standout at lock. "We want to commend the boys as it seems like everyone did their jobs! It's nice to see your team run the systems you spend so many hours at training working on. It all came together this weekend."
"Clemson pressured us with line speed, something we are growing more and more accustomed to seeing in the Mid-South," said Lindenwood Head Coach Josh Macy. "We are being more patient in our depth and handling, giving us just a little more time on the ball, space to operate. It made a big difference this weekend."
With one rainout not expected to be made up between Clemson and Arkansas State, Lindenwood has clinched 2nd in the conference. Davenport will be looking for their first win.
"We're excited to finish this regular season strong and prepare for a playoff run," said Macy. "It's been a wild season, and we're in a great spot. The guys are enjoying each other and enjoying their rugby."
| | | | | | | | | | |
| --- | --- | --- | --- | --- | --- | --- | --- | --- | --- |
| Mid-South - DIA | W | L | T | Pf | Pa | Pd | BT | BL | Pts |
| Life | 6 | 0 | 0 | 266 | 54 | 212 | 4 | 0 | 28 |
| Lindenwood | 2 | 2 | 1 | 148 | 88 | 60 | 2 | 1 | 13 |
| Arkansas State | 2 | 1 | 1 | 123 | 116 | 7 | 2 | 0 | 12 |
| Clemson | 1 | 3 | 0 | 74 | 258 | -184 | 1 | 0 | 5 |
| Davenport | 0 | 5 | 0 | 76 | 171 | -95 | 1 | 1 | 2 |